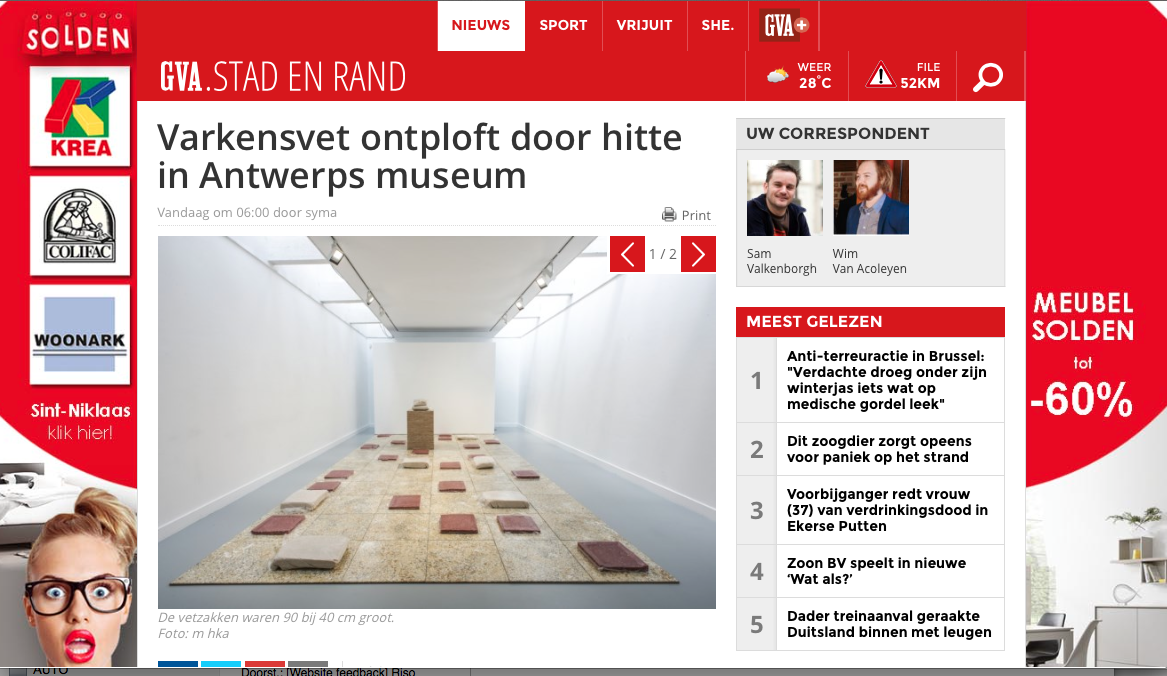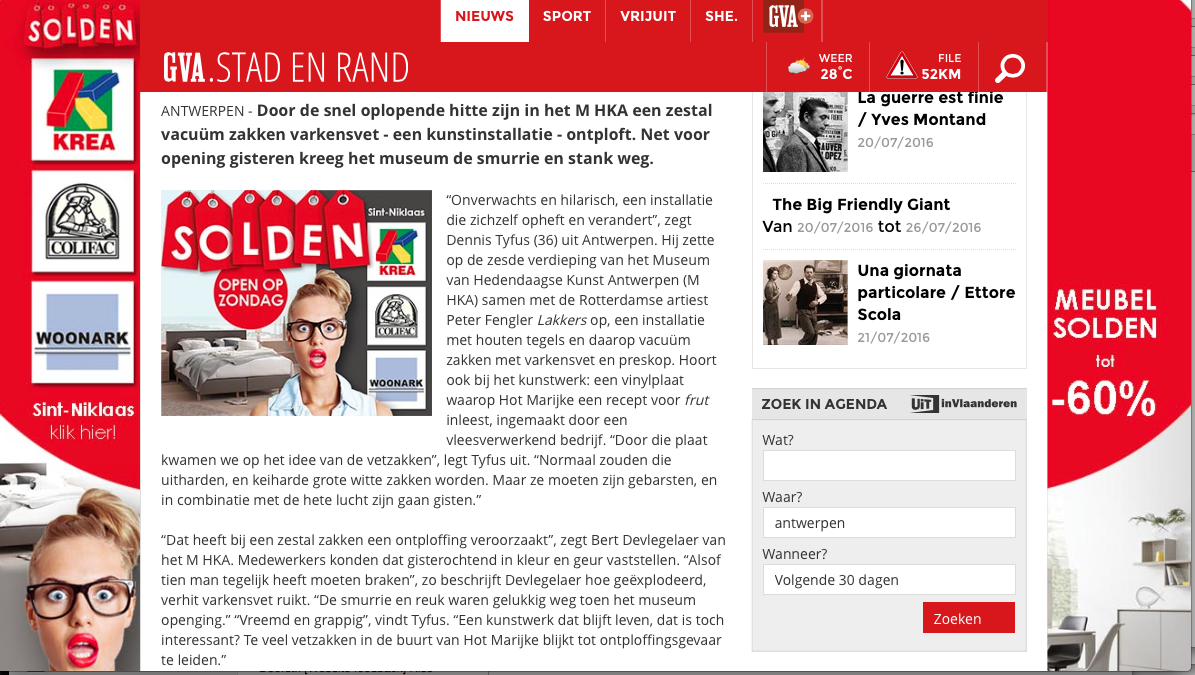 SOMETHING HAPPENED DURING THE SHOW 'LAKKERS' I DID WITH DENNIS TYFUS AT MUHKA MUSEUM IN ANTWERP.
SOME PLASTIFIED BAGS WITH FAT (in an edition of 8 pcs) EXPLODED. THE UPPERROOM OF THE MUSEUM IS NOT CLIMATIZED AND THAT WEEKEND WAS EXTREMELY HOT.
A BIT OF CLEANING AND ADJUSTMENTS AND THE SHOW COULD GO ON.
HOME